St. Simons Island becomes a scene of panic as bodies are washed ashore. First blaming the deaths on sharks, police soon realize the predator is human. A killer stalks the tourists, luring and drowning his victims as easily as he eludes discovery.
The Heroic Life of Georgia's Feisty Mrs Felton, First Woman Senator of the United States
Secrets and Lies -- Memoir of the Kennedy Years
$18.00

"Secrets and Lies" is fleshed out by pictures and Mettler's own paintings, capturing one of the darkest times in American history. In meticulous detail George Mettler presents the personages of this drama, some in stark detail, shows the mistakes of the Warren Commission, and explains how our present-day experiences have been shaped by the awful past. The result is a shocking, enlightening, and entertaining expose.
God's Relentless Love
$13.45
Author Edwin Chase introduces readers to a surprising and delightful God who has become difficult to find these days. This helpful book exposes four subtle ways that people talk themselves out of God's love and offers them a fresh image of a God who actually likes them. As a storyteller and scholar, Dr. Chase weaves into every chapter insights essential for dealing with fear, guilt, grief or spiritual malaise. Drawing from his own religious experience and the learning and research of credible scholars and writers, the author challenges readers to examine their old, worn out perceptions of God and to be on the lookout for new and compelling perceptions that can set their hearts aflame. The author's goal is to change the way readers think and feel about God, to help them welcome and relate to a God who is gracious and loving.
With the Stroke of a Pen
$18.00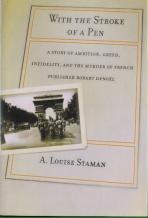 Scandals! A true-crime mystery involving a web of crime, murder, betrayal, love, and cover-up not often found even in fiction. The book has caused a furor in France.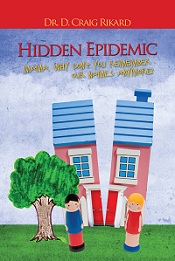 Hidden Epidemic, relates the problems that can befall children with at least one parent who is addicted to prescription drugs. "With slightly over 25% of American children living in homes with at least one parent abusing drugs, there is a high probability the reader directly or indirectly knows one of these children." It is time to refuse to hide this epidemic and save the children from its ravages. Dr. Rikard shows us where to begin.
Where Did Bootsie Go?
$13.41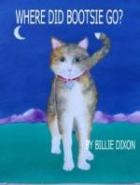 A beautiful large-size children's picture book of thirty pages drawn by hand in watercolor and written by Billie Dixon. It is the story of Billie's cat Bootsie who has disappeared for three weeks.
Rupert and the Bag
$11.69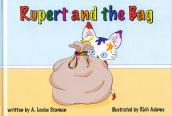 An excellent gift for anyone who has children, grandchildren, family, or neighbor children who's lives they would like to enrich. A story about a "bad" kitty. While it's funny, it also teaches about learning to get along with others, colors, shapes and differences in personality.
Home Grown Georgia Poems
$9.00

For all ages -- celebrating joy and laughter, friendship and family, mischievous cats, and the little things that make life special.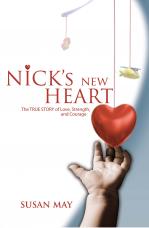 The story of a baby's heart transplant experience as told by his mother. This is the first book on the market that shares a heart transplant experience as a child grows up, from the family's point of view.
Patches of the Quilt
$22.49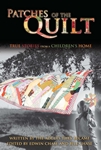 A collection of true stories written by the men and women who grew up at the Methodist Home for Children and Youth in Macon, Georgia. These stories began to surface at Homecomings. Whenever former residents got together, they shared old times, and over the years these oral histories have been honed to a richness and texture that is palpable. In this work you are invited to see the world through the eyes of a child beholding the ocean for the first time, or a precocious girl enjoying the pleasures of summer or the wonders of a starry night.