About David Ryback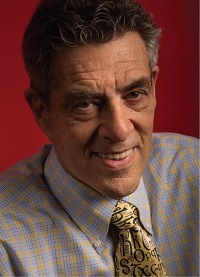 Dr. David Ryback is the author of over sixty articles on psychology, dreams, and motivation, as well as six books, ranging in time from his first, Dreams that Come True (Doubleday, 1988), to his most recent, ConnectAbility (McGraw-Hill, 2010). He offers presentations around the world and also performs on a regular basis on the piano for special occasions. He offers selections of Beethoven's music and enacts scenes from his novel on Beethoven for various groups and large book clubs. He can be reached at 404/377-3588 or David@EQassociates.com or through his publisher: www.TigerIronPress.com

About Rhett Barbaree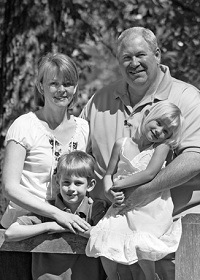 A life-long resident of Alabama, Rhett Barbaree spent his younger years growing up in Andalusia and Mobile before moving to Clanton where he attended Chilton County High School. After graduating in 1978 he attended Troy State University. His hobbies include old west & civil war history and on occasion, a good/bad game of golf. Self employed in marketing and advertising sales he once again resides in Clanton with his wife Amy and two children, Dison and Maci.

About Edwin Chase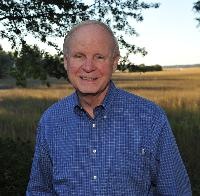 Edwin Chase, D. Min., is a United Methodist minister, pastoral counselor and author. As a Fellow of the American Association of Pastoral Counselors, he served a counselor at the Pastoral Institute in Columbus, Georgia where he worked extensively with ministers and their families. For several years he was a columnist for the Wesleyan Christian Advocate, writing on issues related to marriage and family life. He served for 14 years as aparish minister in Americus and Savannah. He is married to Carole Hoelle and has three sons and three grandchildren. You can learn more about Dr. Chase and his work at http://www.EdwinChase.com

About Bill Chase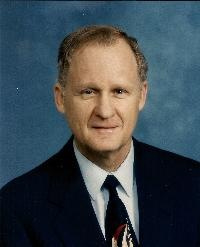 Bill Chase Bill Chase was raised at the Methodist Children's Home in Macon, GA, during the Rock and Roll years of the 1950's. Growing up with 80 children and working on a dairy farm instilled within him a strong work ethic and the ability to interact well in large groups.

Mr. Chase graduated from Lanier High School in Macon, GA, and holds a Bachelor's Degree in Chemistry from Emory University and a Master's in Business Administration from East Tennessee State University. After graduating from Emory University, Bill was commissioned as an officer in the Navy. Following his naval service, he worked in Research and Development at Eastman Chemical Company in Kingsport, TN. There he met and married his wife, Joann Wisenbaker, who was also a transplant to Kingsport. Bill has always been active in his church, has been a member of the Kiwanis Club, has served as a Boy Scout leader and is currently a member of the Board of Crossroads Counseling Center.

[Editor's Note: Both Edwin and Bill were raised in the Methodist Home for Children and Youth, which helped to prepare and support them in their advanced educations and where Edwin presently works.]

About Billie Dixon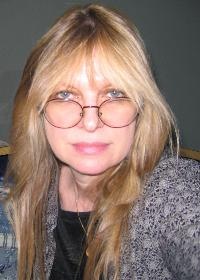 Billie Dixon is really the caretaker, to the extent that cats need care-taking, of Bootsie, a real cat who lives with her in a small town called Tucker, near Atlanta. Bootsie was a Christmas present from Billie's mother. By day Billie repairs electronic music equipment (the better to buy cat food.) On nights and weekends she paints watercolor pictures in addition to illustrating and writing children's books. WHERE DID BOOTSIE GO? is her first children's book publication. Bootsie really did disappear for three weeks and came back just fine. She had lost no weight, and her coat was smooth and shiny. Billie had to wonder, where did she go? The illustrations for Bootsie book are all done in watercolor.

When Billie is not working or painting, or playing with her cat, she likes to cook and have friends over for dinner, particularly when she can use fresh fruits and vegetables from my garden, where Bootsie enjoys playing.

About Anne B. Jones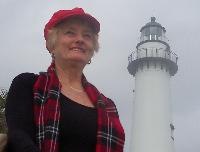 Anne B. Jones, Ph.D., is the author of STOP, a manual for youth violence prevention; Gold Thunder, an autobiography of 1960 NASCAR Champion Rex White as told to Anne Jones; All Around the Track, a collection of racing mini-memoirs; Brave at Heart, the story of Photographer Walter Victor & the Atlanta Braves; Tools for Successful Writing, and A Light on Peachtree: The History of the Atlanta Woman's Club. STOP was published and released by the Atlanta Council on Battered Women, distributed nationwide, and included as part of the television documentary Behind Closed Doors, narrated by Monica Kaufman of Atlanta's Channel 2 News Team. Dr. Jones was nominated for Georgia Author of the Year for Brave at Heart.

She has published hundreds of feature articles on topics ranging from crime prevention to personality profiles and makes frequent presentations on writing and publishing topics at bookstores, writing workshops and conferences.

She may be contacted via e-mail at annebjones@msn.com or her web site: www.annebjones.com.

About Susan May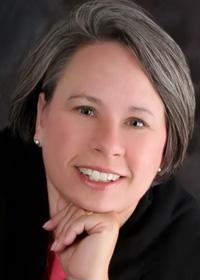 Susan May has been married to Andy for twenty-five years and they live north of Atlanta. They met at Auburn University, and remain devoted Tiger fans. Her love affair with books began when she was in the sixth grade and made a bad grade on her report card in math. Not allowed to watch TV for the next six weeks until she brought the grade up, she filled her extra time with books.

After her first child was born she gave some thought to writing. But it fell by the wayside after her daughter was born, got pushed even further away when her second son appeared and became out of the question by the time Nick, her final son and fourth baby in five years arrived.

Nick really put a kink into her writing. He was born with a heart defect and had to have a heart transplant when he was only two. It took over three years for life to settle down enough before Susan could even think about writing his story. "Nick's New Heart" is the outstanding result of that effort.

She often speaks to nursing groups, civic groups, and high school health classes and to just anyone willing to learn about the importance of organ donation. She has lead workshops on time management, organizing your time, finding the right writer's conference to meet your needs, making rejection work for you, and the art of collaging as a way of picturing your storyline.

She collects decorative apples, loves castles, traveling and cross-stitching; reads voraciously, and wishes wearing hats would come back in vogue. She regards herself as a Number One James Bond fan, has read all the books and seen all the movies on opening night. Her favorite is Pierce Brosnon as the best Bond.

You can learn much more about Susan May and her work, as well as her important work that goes well beyond her writing at www.susancmay.com .

About George Mettler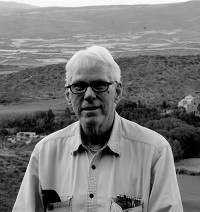 George B. Mettler is a published author of seven novels and one book of nonfiction, a text book on criminal investigation. His major interests dating from his boyhood include a desire to be in the FBI, to write books and to paint. To say the least, his career is eclectic. He has been a successful high school and college athlete, an Army officer engaged in undercover counter intelligence work in Mexico, an FBI agent during the Kennedy administration, and a practicing attorney of civil and criminal law, much of it with an international flavor. In addition, Mettler has co-owned two weekly newspapers and served as a financial advisor in this country and abroad.

As for his art, George Mettler makes the following statement:

I am a writer who paints. A storyteller, I make pictures with pen and brush. My style and subject matter are as eclectic as my life experience. Much of my work depicts life as I have known it. My work is visceral. I see or hear something and experience an emotion, then I describe and explain it. When I am successful others also experience the emotion, recognize it, share it. Then I know I have done my job

About Craig Rikard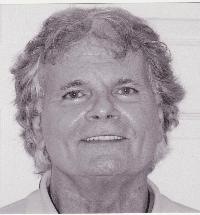 Craig Rikard and his wife have shared 36 years of marriage. Dr. Rikard has a degree in the ministry and post-graduate degree in the fields of marriage, the family and theology. Both love music as the reader will see in his book, much of which is autobiographical.

About A. Louise Staman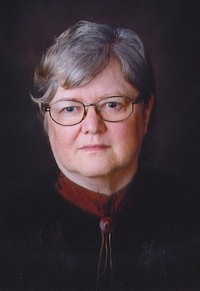 A. Louise Staman has been a writer, poet, and researcher for nearly all of her adult life. She has located criminals, learned that a 'high-born' heroine was once a prostitute, and traced many lives through wars, occupations, corruption, and malice. She will conduct her searches through court houses, archives, and libraries with the same enthusiasm and care as a robber casing a bank, and she loves to interview those who once knew my characters, finding their personal stories to be a fascinating addition to history.



Mrs. Staman lives in Savannah, Georgia with her husband of over 40 years, Dr. E. Michael Staman. Her two huge Maine Coon Cats spend most of their time in her office, 'helping me' by lazing on her desk and dropping pens in their water bowl. Her most recent book, "Loosening Corsets", is her fifth published book (one published in Paris) and her second biography. She has written for French and English journals and has won several prizes for her writing. She has three married daughters and loves to dote on her two grandchildren, which is why she also just published a children's book: "Rupert and the Bag."


You can learn much more about A. Louise Staman, her work, and her prizes at www.alouisestaman.com.