Welcome to TI-Holdings

Home of TI-Holdings distribution services and Tiger Iron Press publishing services.

Special Note on Our Shipping Rates: We've discounted shipping rates to allow purchasers to take advantage of volume purchasing. Purchase up to ten books at one low rate, $3.99. Purchase more than ten books and shipping is free!

See all of our books at Our Price List!

Go Directly to Our Store to place an order.

Featured Books. Purchase at a Discount Directly from TI-Holdings.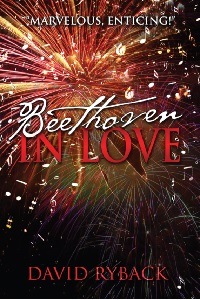 Beethoven in Love may be the greatest love story of the nineteenth century. The electric magnetism between Beethoven and his Immortal Beloved surfaced at their first meeting. What follows is a passionate tangle of frustrations and delights, beginning in Vienna and culminating in the dark woods of Bohemia. A woman's influence over her man is often hidden, but not for Antonie Brentano, as this love story reveals, for the first time, her role as Beethoven's muse for his passionate compositions.

Prepare to get lost in Beethoven's explosive music as the backdrop for this epic romance in a context of the philosophies of nineteenth-century Vienna, the invasion of Napoleon's battalions, and the vibrant blossoming of music at the time. Beethoven author and scholar David Ryback holds his readers spellbound in a book to be savored for its rich detail, romance, and color – a must read for those who love either music, romance, or both.

Purchase Beethoven In Love at Our Store.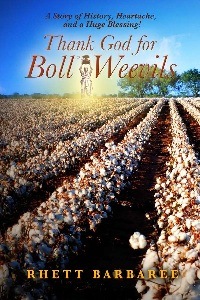 Every now and then a book comes along you just know will be embraced by the generations. Thank God for Boll Weevils is one of them! (Nashville Christian Family Magazine.) Thank God for Boll Weevils is an in-depth look at the Southern soul as seen through the eyes of two God-fearing young women as they grow up in the early 1900's, deep in the "Heart of Dixie." Grabbing your attention with its charming southern dialect, the story entertains you with a rich wit and humor that is reminiscent of excerpts you might read from an old Mark Twain passage.

The author's ability to bring the reader into the lives of these historical figures promotes so much curiosity that one will be scouring the internet investigating the truth beyond the novel.

A much recommended read for anyone who struggles with understanding how they must be able to take their losses, their struggles and their shattered dreams and lift them up to a God who truly cares. (Robert Abernathy Author, The Walk to Walden Hill.)

Purchase Thank God for Boll Weevils at Our Store.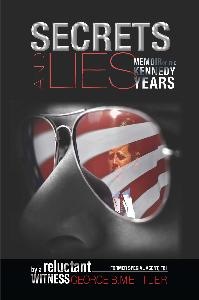 Probably no one has personally known as many people directly or indirectly associated with the assassination of President John F. Kennedy as George B. Mettler. The situation of his life, his residences and his career choices provided exclusive entrance into the world and people surrounding this monstrous act. As a result, Mettler sheds new light on the factors that led to and resulted in the Kennedy assassination. In this memoir Mettler "connects the dots," exposing corruption and deceit at the highest levels of American government and providing a new perspective on the life, times, and death of John Kennedy.



Purchase Secrets and Lies at Our Store.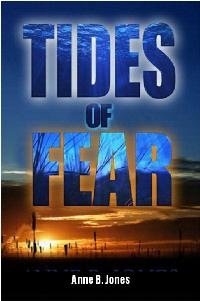 Which is the most dangerous predator? A shark? Or a man? St. Simons Island becomes a scene of panic as bodies are washed ashore. First blaming the deaths on sharks, police soon realize the predator is human. A killer stalks the tourists, luring and drowning his victims as easily as he eludes discovery. Tides of Fear, set on the shark-infested Georgia Coast, includes the hunt for a serial murderer, with water as the crime scene. … As author of Tides of Fear, Anne B. Jones has been compared to Thomas Harris and Jeffrey Deaver, 'without the slice and dice.' The book includes a gripping plot, well-developed characters, and insights into profiling and other forensic subjects. Tides of Fear is unusual because of its use of water as a crime scene with underwater crime scene analysis.

$15.99, ISBN 978-0-9787263-8-6, soft cover, 272 pages.

Purchase Tides of Fear at Our Store.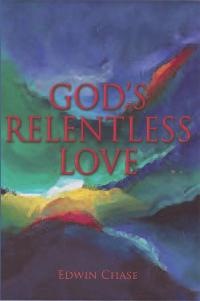 God's Relentless Love introduces readers to a surprising and delightful God who has become difficult to find these days. For years, people have told the author that in God's eyes they feel they are flawed, inadequate, or a huge disappointment. This helpful book exposes four subtle ways that people talk themselves out of God's love and offers them a fresh image of a God who actually likes them. Written by Edwin Chase, D. Min., a United Methodist minister, pastoral counselor and author



Purchase God's Relentless Love at Our Store.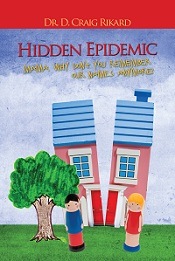 Craig Rikard, the recipient of the 47th Georgia Author of the Year Award for Memoir, writes in strong narrative about his mother's destructive and secret addition to prescription drugs. In his first time out as a memoirist, Rikard describes his book as the "story of two children disconnected from the wonder of childhood by keeping the secret of private drug abuse." Rikard survived his childhood, but his sister did not. Jenny ended her young life.


Purchase Hidden Epidemic at Our Store.