Welcome to Tiger Iron Press


See all of our books at Our Price List!

Go Directly to Our Store to place an order.

Featured Books.



With wonderful stories, Dr. D. Craig Rikard relates the insights his parishioners and others have given him throughout his long career as a United Methodist Minister. In Unexpected Insights, he discusses the profound life-lessons he has learned from others. As he says so well, "Some create characters, some write about characters, and I feel as though I am watching life with notebook and pen in hand, waiting for that moment when God whispers, 'What do you think about that?'"


Purchase Unexpected Insights at Our Store.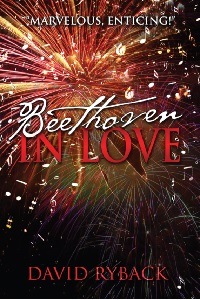 Beethoven in Love may be the greatest love story of the nineteenth century. The electric magnetism between Beethoven and his Immortal Beloved surfaced at their first meeting. What follows is a passionate tangle of frustrations and delights, beginning in Vienna and culminating in the dark woods of Bohemia. A woman's influence over her man is often hidden, but not for Antonie Brentano, as this love story reveals, for the first time, her role as Beethoven's muse for his passionate compositions.

Prepare to get lost in Beethoven's explosive music as the backdrop for this epic romance in a context of the philosophies of nineteenth-century Vienna, the invasion of Napoleon's battalions, and the vibrant blossoming of music at the time. Beethoven author and scholar David Ryback holds his readers spellbound in a book to be savored for its rich detail, romance, and color – a must read for those who love either music, romance, or both.

Purchase Beethoven In Love at Our Store.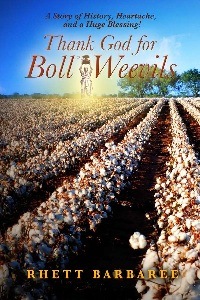 Every now and then a book comes along you just know will be embraced by the generations. Thank God for Boll Weevils is one of them! (Nashville Christian Family Magazine.) Thank God for Boll Weevils is an in-depth look at the Southern soul as seen through the eyes of two God-fearing young women as they grow up in the early 1900's, deep in the "Heart of Dixie." Grabbing your attention with its charming southern dialect, the story entertains you with a rich wit and humor that is reminiscent of excerpts you might read from an old Mark Twain passage.

The author's ability to bring the reader into the lives of these historical figures promotes so much curiosity that one will be scouring the internet investigating the truth beyond the novel.

A much recommended read for anyone who struggles with understanding how they must be able to take their losses, their struggles and their shattered dreams and lift them up to a God who truly cares. (Robert Abernathy Author, The Walk to Walden Hill.)

Purchase Thank God for Boll Weevils at Our Store.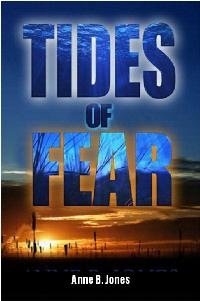 Which is the most dangerous predator? A shark? Or a man? St. Simons Island becomes a scene of panic as bodies are washed ashore. First blaming the deaths on sharks, police soon realize the predator is human. A killer stalks the tourists, luring and drowning his victims as easily as he eludes discovery. Tides of Fear, set on the shark-infested Georgia Coast, includes the hunt for a serial murderer, with water as the crime scene. … As author of Tides of Fear, Anne B. Jones has been compared to Thomas Harris and Jeffrey Deaver, 'without the slice and dice.' The book includes a gripping plot, well-developed characters, and insights into profiling and other forensic subjects. Tides of Fear is unusual because of its use of water as a crime scene with underwater crime scene analysis.

$15.99, ISBN 978-0-9787263-8-6, soft cover, 272 pages.

Purchase Tides of Fear at Our Store.